Client Profile
Eco-Gas London are experts in all gas and plumbing requirements, covering the London and West Essex areas.
The Challenge
As with any growing business, there are many things to consider. From the first meeting, it became clear that Eco-Gas London's intention was to increase its customer base, provide outstanding service and use its profitability to grow.
They had not yet envisioned how they would free-up much needed resources, to enable them to focus on growing the business and providing the service they wanted to deliver.
The Solution
After many questions had been discussed, this provided much needed clarity in terms of where Eco-Gas London could focus on core business needs and hand-over the financial aspects of their business.
With the right strategy and targets in place, I promptly arranged collection of all relevant files and supporting documents.
The Results
Once analysed, all the relevant information was inputted into an accounting software package to reconcile the bank accounts accordingly, produce a VAT return and also a profit and loss account and balance sheet. This enabled me to complete the work to the highest standard and within the required timeframe.
As an experienced and passionate bookkeeper, I revel in even the most tedious financial tasks, therefore it makes sense to hand over these areas to someone who does them, and does them well, because of that motivation.
Summary
Eco-Gas London were extremely grateful that their accounts had been professionally submitted, on time and that they had made significant savings in the process.
Accounts and VAT return filed within permitted timescales
No penalty (late) charges were incurred as a result
Savings made were greater than my fees
Don't just take our word for it, hear from Eco Gas London in their own words…

Client Testimonial
"As a busy heating and plumbing business, we searched for a reputable bookkeeper to manage our accounts in a way that suited our style with accuracy and ease. From the very first point of contact, it was evident that Leabridge bookkeeping was a great match for our business and made an overwhelming task feel effortless and simple. Leabridge Bookkeeping expresses a genuine care for our business and the professional support provided is highly commendable. We now have the time to focus on important tasks that encourage our business to flourish, knowing our accounts are accurate and VAT returns are always submitted on time".
John Battams, Eco-Gas London, September 2020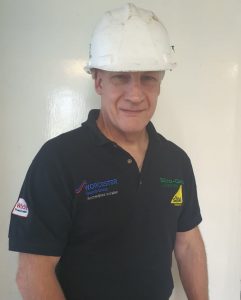 Contact Us
If this client case study has struck a chord with you and you sense the need to hire the services of a bookkeeper, then please contact me today – after all, your time is money that you could be better used helping to ensure your business is working smarter and creating revenue to move-up to the next level!