Client Profile
TaxAssist Accountants provide tax accountancy services and advice for small businesses in the UK, offering expert business advice and support, delivered by friendly local teams as part of a dynamic national network.
The Challenge
Even for an established business like TaxAssist, there are always improvement areas. It was on this basis that TaxAssist Chingford contacted me, as they required some specialist assistance with their credit control, which was causing some cashflow issues.
With over 20 years experience collecting for a Blue chip company and even an unsecured loans business, TaxAssist Chingford felt reassured that I was well placed to deliver.
The Solution
We set up an initial meeting in order to discuss the issues in detail and to decide the best way for me to collect their unpaid sales invoices, using their Sage software and database of contact information.
We decided that the best course of action was for me to attend on-site, contacting their clients (in line with GDPR best-practice) using a combination of telephone calls and emails, to pursue payment of the outstanding invoices.
The Results
Initially I attended TaxAssist Chingford premises on a fortnightly basis chasing the outstanding arrears and setting up payment plans by Direct Debit. As things improved and debtor days gradually reduced, this went down to once a month.
As an experienced and passionate bookkeeper, I revel in even the most tedious financial tasks, therefore it makes sense to hand over these areas to someone who does them, and does them well, because of that motivation.
Summary
TaxAssist Chingford were extremely grateful that their outstanding arrears have been significantly reduced and that they had made significant cashflow improvements in the process.

Outstanding arrears vastly reduced
Cashflow significantly improved
Successful in collecting ALL overdue fees
Don't just take our word for it, hear from TaxAssist Chingford in their own words…

Client Testimonial
"We at TaxAssist accountants have been very pleased with the service Jeff has offered our company over the last 15 months. He has taken a weight of our shoulders when it comes to chasing debt. We see him as part of our business in our Credit Control Team.
He has been successful in collecting all our overdue fee invoices, and helps with some of our more problematic accounts.
We have always been very impressed with how helpful and friendly he is and how thorough he has been chasing our outstanding debt, he always delivers outstanding value".
Hugh Miller FCCA, TaxAssist Chingford, September 2020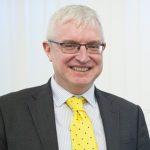 Contact Us
If this client case study has struck a chord with you and you sense the need to hire the services of a bookkeeper, then please contact me today – after all, your time is money that you could be better used helping to ensure your business is working smarter and creating revenue to move-up to the next level!